Causes of Blindness Worldwide: Facts and Figures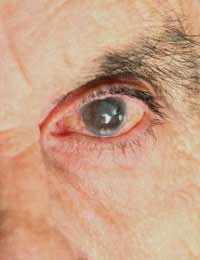 Sight is something that many people take completely for granted. It is hard to believe that every minute of the day, a child somewhere in the world becomes blind. Even harder to grasp is that an adult loses their sight every 5 seconds. In total, approximately 37 million people in the world today are completely blind and a further 124 million have some sort of visual impairment.
Unequal Distribution of Blindness
As with most serious health conditions, the greater burden of blindness and visual impairment is felt in the developing world. Over 90% of the cases of blindness occur there. The reasons for this include the greater prevalence of infections that lead to blindness and the lack of proper facilities for eye testing and treatment.
Almost three quarters of the cases of blindness that occur in the developing world are preventable. The problem is paying for and mobilising the resources that can make this possible.
More Older People Have Visual Impairment
Over 80% of people who are blind are over 50 years old. Several eye conditions that lead to loss of sight are related to age, such as age related macular degeneration. This occurs when the blood vessels at the back of the eye weaken, causing bleeding. It is currently incurable, even with advanced medicine in the developed world, and leads inevitably to worsening eyesight and blindness, usually in people over 60.
Blindness in Children
Children under 15 are also badly affected by blindness, particularly in poorer areas of the world. Nearly 1.5 million children are blind. Around another half a million become blind every year because they don't get enough vitamin A in their diet. This is one of the major preventable causes of blindness in the developing world.
The three other major causes are cataract, glaucoma and trachoma.
Causes of Preventable Blindness: Cataract
Cataracts occur when the lens in front of the eye becomes cloudy with age, causing the vision to become hazy and blurred. As the cataract gets worse, sight is lost gradually until the affected person becomes completely blind in that eye. Around half of all the cases of blindness worldwide are due to cataracts. Where medical resources are good, a simple operation can replace the cloudy lens and restore sight. In areas of the developing world where there aren't the facilities to do this, many older people have cataracts that never get treated.
Causes of Preventable Blindness: Glaucoma
Glaucoma is caused by a range of different health conditions that result in raised pressure in the eyeball. Strictly speaking, this is not preventable but early detection can lead to prompt treatment that prevents damage to the sight, Glaucoma in the developed world is regularly picked up early because a test for eyeball pressure is included in the standard annual eye test. In the developing world, most cases of glaucoma are recognised only when it is too late for treatment to have any effect.
Causes of Preventable Blindness: Trachoma
Trachoma is an eye infection that causes around 6 million cases of blindness, virtually all of them in the developing world. Another 140 million people have an active infection with a strain of Candida, the fungus that causes trachoma. Like, cataracts, trachoma infection can be treated fairly easily but the healthcare facilities in some parts of the world are not able to get to all of the people who need diagnosis and therapy.
Blindness and Diabetes
One form of blindness that has been more common in developed countries but that is now becoming a problem in developing countries is related to diabetes. Type 2 diabetes, which develops in middle age and is largely due to a western diet, leads to a condition called diabetic retinopathy. Diabetes that is not well controlled leads to damage in the small blood vessels at the back of the eye and these can rupture, causing damage to the retina. As this damage increases, the sight is affected and can be lost completely. Within 15 years of being diagnosed as a diabetic, 2% of patients will have gone blind and a further 10% will have serious problems with their sight.
The Cost Factor
The cost of treating people for preventable causes of blindness is very low but there are many people to treat. Even though it costs only about £5 to treat someone for trachoma, for example, this is an impossible price in some countries, where thousands are affected. This is a real tragedy, particularly in children since over half of them die within two years of becoming blind.
You might also like...