Travelling with Contacts and Glasses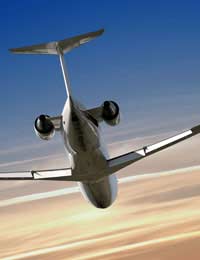 Don't forget to look after your eyes when you are travelling on holiday or on business. It may be difficult to get good eye care and advice abroad, so ensure your glasses or contact lenses prescription is up to date and you have carefully packed your eyewear.
Driving
In some parts of Europe you are required to carry a spare pair of glasses. Although it is not a legal requirement in the UK to carry a spare pair, in other countries it is. It is best to check what the requirements are for driving before you travel as it can vary in different countries. It is always a good idea to have a spare pair in the car anyway, that way if you break or lose the pair you are wearing when you are out and about, there will be a spare pair in the car so you can drive home.
Disposable Lenses
Disposable lenses are a great choice when you are travelling as you do not have to worry about losing a lens. They are also easier to carry and lighter, as you do not need to take bottles of cleaning solution with you. There is no need to look after the lenses as they are replaced each day with new lenses and the old lenses are thrown away. The cost of disposable lenses is very comparable to other lenses. They are often not any more expensive than non-disposable lenses. Your optician will advise you how often you need to replace the lenses. This can vary from daily replacement to much longer. It is worth taking extra lenses, more than you think you will need in case you lose some of them.
Flying with Contact Lenses
Recently there have been restrictions on taking liquids onboard aeroplanes. Although in many countries the restrictions have been lifted to allow you to take a small amount of liquid on the plane, it is advisable to always check with the airline before you travel. If you are not allowed to take contact lens solution in your hand luggage then you should you wear your glasses.
Some people might be tempted to leave their contact lenses in for the duration of the flight which could be longer than they would normally wear them. There is also a danger that you could store your lenses dry which is also not advisable. Everyone who wears contact lenses should also have a pair of glasses as a spare and this is the safest option if you cannot take solution on to the plane with you. Some people find it is more comfortable to wear their glasses rather than their contact lenses during a flight as the air pressure and air conditioning can irritate your eyes.
If you wear contact lenses remember to take enough solution with you. Depending on where you are travelling to, you may not be able to buy the same brand of solution. Even if you know it is available in other countries, if you take plenty with you, it will save you searching around for the correct solution.
It is advisable to take your prescription for your glasses or contact lenses with you. If you need to get a replacement pair you will need to show the optician your prescription.
Other Advice
Think about what sports or activities you are going to do on holiday. If you will be taking part in a lot of sport such as sailing, cycling or swimming you may need to take sports goggles with you. For some activities you may be safe to wear your usual contact lenses but check with your optician. There is a huge range of suitable eyewear for different sports available.
Check that your travel insurance will cover the cost of replacement glasses or contact lenses. If you are taking glasses which are particularly expensive it is best to check they are covered when you are abroad, should you damage or lose them.
You might also like...