Night Blindness Explained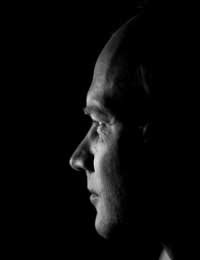 Many people have heard of the term night blindness but most do not know exactly what it is or what causes it. Night blindness, or properly called nyctalopia, is a condition that means those affected have a decreased ability to see in poor or dim light.
What Causes Night Blindness?
There are many causes of night blindness with the most common being retinitis pigmentosa, a deficiency of vitamin A, the development of cataracts, but it is possible that it may be a condition present at birth or as a reaction to certain drugs.In the instance of retinitis pigmentosa, the condition occurs as the rod cells that are found in the retina begin to respond less well to light. This condition often means that peripheral vision is lost initially and can lead to total blindness though this is rare. It may be first detected in childhood but is more likely to be detected in the teenage years or early adulthood.
If a lack of vitamin A is the cause, the cause is likely to stem from deterioration in the quality of retinal cells in the eye as vitamin A is responsible for making the retinal pigments in the eye. One good source of vitamin A is actually called retinol and is found in liver, some milk and certain fortified foods if you look on the label or packaging.Cataracts cause the lens of the eye to become cloudy and this can in time reduce the person's ability to see in dim light or at night.
Can it be Prevented?
In some cases night blindness may be preventable though in the first instance this may not seem obvious. If for instance the blindness has occurred as a result of cataract formation, individuals can take more care in trying to prevent this occurrence by making sure they protect themselves from diseases such as diabetes (which can cause cataracts) by maintaining a healthy lifestyle; however, in many cases, night blindness may not be preventable.
Living With Night Blindness.
The best way to learn to live with night blindness is to learn how to adapt.Individuals must be responsible for their actions and refrain from activities such as driving if they are not able to see properly.If you are having trouble at home it may be wise to leave a light or lamp on during the night to avoid accidents if you have to get up for any reason.
Also important is too install a light for your front door in case you have visitors at night and open the door to a stranger who may pose a danger; along with this make sure you have a safety chain fitted for added security.Most importantly, if you find it increasingly difficult to see at night, please book an eye examination as it is possible that your condition may be treatable such as in the instance of cataract formation.
Night blindness can cause persistent problems and distress for the sufferer so it is vital that the cause of the night blindness is determined and treatment sought if possible along with taking added precautions to avoid accident or injury.
You might also like...