What Aids are available for Partial Vision?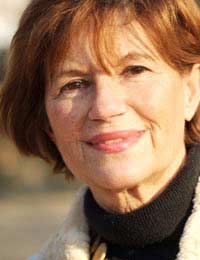 Q.My mother has been an acute and undisciplined diabetic for 30 years. She is suffering from severe damage to the retina and has undergone several laser treatments. She has partially lost vision in both eyes and sees clots.
Are there any vision aids, tools, supplements that she could take to help alleviate her condition?
(Mr Shalin , 18 September 2008)
A.
It sounds as though your mother has had a difficult time with her eyesight health over the last few years, so hopefully she will be able to gain some comfort from having such a caring daughter.
First of all, you must ask your GP for a referral to the nearest eye clinic. There is a great deal of information and assistance available to people with low vision, the vast majority free on the NHS, so it is crazy not to take advantage of it when it could really help improve your mother's quality of life.
Supplements
It would seem as though there are no proven supplements that could help your mother in any great way, although many doctors would agree that a good general diet that includes a range of vitamins and minerals can certainly help the healthy function of the eyes. Some studies claim that additional supplements of lutein, omega 3 and 6 and various other products can improve your eye health, although these studies tend to be funded by the companies that manufacture the products.
You can, however, ask your GP to refer your mother to a nutritionalist, too, as they may be able to put together a plan that is specifically geared up to support the eye function and health.
Tools and Aids
With regards to aids and tools to help your mother, there is a vast array of products. Low Vision Aids, or LVA's, come in various forms depending on the individual requirements of the person. Most LVA's are about clarity and assistance, such as adding better lighting or making things bigger.
Many LVA's are available free of charge through the NHS, either by recommendation of your GP or through your nearest Low Vision Service hospital department. Your mother may find products such as spectacle mounted magnifiers, a monocular or binoculars useful. There are also practical things you can do, such as buying a good halogen lamp and using a photocopier to enlarge print.
You can get great information from the Royal National Institute for Blind People and the Partially Sighted Society. They can advise you on the help available and can provide a great support network if required.
You might also like...
@lr. This is really a question you should be asking the consultant who would perform the surgery!
EyeHelp
- 2-Jun-15 @ 10:57 AM
My mum has beenblind in one eye since birth. She has had a cataract removed from her other eye and has now been told she has a macular fovea hole needing vitrectomy surgery. She is 88 eyes old and I am very worried. She will not be able to use the various aids Ive looked at and I don't believe she will keep her head down as we have been told she will need to do. Can she lie on her side in bed without damaging the eye?
Ir
- 30-May-15 @ 11:25 AM