Astigmatism - What is the Cause of This?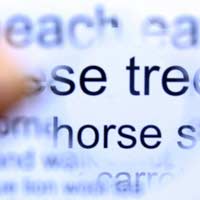 Q.
I have been told that I have Glaucoma. Twelve months ago I had an operation on my left eye to reduce the pressure which was 19.
I have for the first time been told by my optician that I have an astigmatism. Could this have been caused by the operation?
This is very worrying as I have now been told that I need an operation on my other eye for Glaucoma.
(Mrs Jean Martin, 24 November 2008)
A.
Astigmatism is a visual defect that occurs as a result of abnormalities to the cornea, the lens or the clear, fluid-filled sac at the front of the eye.
Many people have astigmatism but are not aware of this diagnosis and they can live quite happily in ignorance of it for many years as the symptoms go unnoticed, but for others it can cause blurred vision, headaches and discomfort in the eye itself.
Most cases of astigmatism are present from birth or develop very early on when we are very young and can worsen over time. It can however be caused as a result of eye surgery if the cornea has been thinned or has changed shape. It is a risk of the surgery itself but may also result as a consequence of injury to the eye.
The cornea, for example, is usually a spherical shape but occasionally this can change to a less rounded shape and taken on a more elongated appearance. During surgery it is possible that any sutures used may have been pulled quite tightly and changed the shape of the cornea to a more oblong shape. Often this is necessary during the surgery in order to complete the procedure and may therefore be unavoidable. It might be worth asking the person who carried out the surgery for your glaucoma whether they used a laser or an open surgical technique if you do not know.
It is also a possibility that you have had the condition most if not all of your life and have only just had it diagnosed as it is most common this way.
With regard to your next procedure, it may be worth asking what the likelihood would be of the sutures changing the corneal shape and whether laser surgery is a viable option for you.
Try not to let the possibility of developing astigmatism in the other worry you too much as the symptoms and long term consequences of glaucoma should really take priority whilst you make your decision.If the astigmatism does turn out to have been caused by your surgery, although there is no guarantee that it definitely won't happen again, it is not as likely.
You might also like...