My Mum Has Macular Degeneration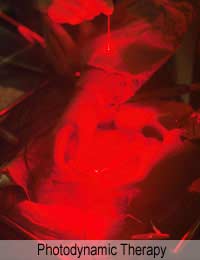 Janine has just come back from her local library, where she has been picking up some audio books for her mother Carol. "Mum is doing really well and gaining in confidence every day – I just still like to help out when I can," says Janine.
Two years ago, Janine got a worried call from her mum, who lives just half a mile away in Godmanchester in Cambridgeshire. "I had just picked my two children up from primary school and there was a message waiting on the phone. Mum said that she couldn't see out of her right eye and that something must be wrong," remembers Janine.
Emergency Eye Tests
Janine rushed straight round and took her mum off to hospital. "I was really worried that it could be a stroke but mum wasn't showing any symptoms of being ill or having anything serious – she had just gone virtually blind in her right eye over the course of a few hours," says Janine.
After being checked out in the Accident and Emergency Department, Carol was sent to an eye specialist in the hospital, who did a routine scan of her retina and gave her a fully eye examination. "It didn't take very long and the specialist said that it was obvious what was wrong. He said mum had something called age-related macular degeneration – and that a blood vessel at the back of her eye had leaked, causing her retina to totally detach. This had happened quite quickly and this is why her sight in that eye had gone so fast," explains Janine.
Age Related Macular Degeneration
Neither Janine nor Carol had ever heard of age-related macular degeneration (AMD). The specialist explained that it was an eye condition in which the blood vessels at the back of the eye grow out of control and can leak or burst, damaging the retina. "The bad news was that mum had AMD in both her eyes and her eye tests showed that her sight was also deteriorating in her left eye. The doctors recommended a treatment called photodynamic therapy – which uses a laser on the overgrown blood vessels to try to keep them under control," says Janine.
Photodynamic Therapy
Over the next few months, Carol went in and out of hospital for the treatment to see if her AMD could be slowed down. "The doctors were very clear about the prospects for mum's sight – treatment can slow the progress if you are lucky, but it can't restore sight that has been lost. We knew that mum was likely to be nearly blind in her right eye but we hoped they could do something about her other eye," says Janine.
Sadly, although her left eye responded to treatment initially, six months after her first worried phone call, Janine got another message from her mum. "It was Easter Monday and we were having a lie in – mum rang and she seemed very calm – then she told me that her other eye had gone. She was virtually blind," remembers Janine.
Adapting to a New Lifestyle
Janine took her mum back to the eye specialist who confirmed that nothing more could be done – Carol had a little bit of peripheral vision in both eyes, a bit more in the left than in the right – but she would now need to be registered as blind. "I was devastated and sat in his consulting room sobbing – mum was the one who was comforting me. I can't believe her attitude to all of this. She has never let things get her down and she is so brave," says Janine.
Carol decided that as nothing could be done about her sight, the quicker she was able to cope with being blind, the better. "At only 65, I wasn't going to let this be the end of my life. I have always been active and some people are blind from birth or a very young age. Many of them go on to do great things, or at least live normal lives," says Carol.
Janine and Carol are now involved with a local group that helps newly blind people to adjust and both have made new friends. "I now go round to mum's once a day but, she is generally very independent. In a couple of months she is getting a guide dog and then she is really looking forward to getting back into walking – I am so proud of her," smiles Janine.
You might also like...
hiI am looking for some one ,who might be able to help me I have xanthelasmaon mine eyelids they need to be removed
slim
- 3-Nov-13 @ 3:17 PM
hi im looking for help cos i need lassick i have no money butim loosting my vision day by day left side i have bad 85% and right side 10% im losting my vision please i need help my cell 281 323 2377 tanks
ruchys
- 4-Jul-12 @ 6:18 AM