About Our Site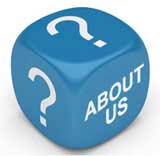 EyeHelp was formed to offer a unique reference point on eye problems and eye care.
Have you always wanted to know how the eye works and what happens to them when glasses or contact lenses are needed? Eyehelp.co.uk is a unique site that provides readers with a comprehensive source of information dedicated purely to the eye.
This comprehensive and easy-to-use site is jam packed with information on the eye and offers sections such as how the ageing process affects the eyes, the different types of eye tumours and how to choose eye wear to suit your face shape among many others. Each article aims to provide readers with easy-to-read information, giving clear and concise explanations of the subject using no complicated medical jargon.
The site is easy to navigate and has clearly titled categories with all relevant articles being allocated to their own specific field within matters relating to the eye. If you are looking for information on any issue regarding the eyes such as, measures you can take to protect your eyes from damage, or even steps you can take to prevent eye strain brought on by slaving way in front of the computer at work, this site gives you all the knowledge you need to protect the health of your eyes.
More importantly though, you may learn that the little niggle you thought was nothing, is actually a symptom of a recognised eye condition and will need medical attention. Whatever you are looking for we are confident that you will find the answer and even have a section where readers can ask the experts a question.

Related Articles in the 'Site Information' Category...