Short Sightedness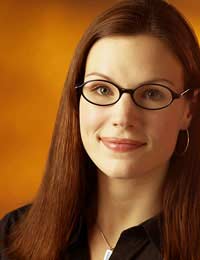 Short sightedness is an eye problem which occurs when you can see things close up but not those in the distance. People with short sightedness can do tasks such as reading or sewing but have difficulty seeing things in the distance such as road signs. The medical name for short sightedness is myopia. This is a very common eye problem and can affect anyone of any age.
If you have myopia you may also suffer from headaches or eyestrain. You may find that you become easily tired after driving or playing sports. If you experience these symptoms you should see your optician as you may need a different prescription for your glasses or contact lenses. Your optician will advise you when you will need to go back for regular check ups.
Causes
Short sightedness develops because the eyeball is longer from front to back than usual. When the light hits the right place on the retina we can then see images. If you are short sighted the light misses the correct spot on the retina and it is difficult to see objects in the distance. The condition runs in the family and often appears in childhood. Children may not complain of a problem with their eyesight as there is nothing for them to judge what is normal. To an adult their vision will seem normal. This is why it is important for children to have regular eye tests to check for conditions such as short sightedness. For children with a family history of eye problems it is even more important as they will be at greater risk of developing conditions such as short sightedness. Sometimes the problem can stabilise but it can get worse with age.
Treating Short Sightedness
Short sightedness is not a disease or illness so it cannot be treated by medication. However it can be easily corrected by wearing glasses or contact lenses. Many people decide to have laser surgery to treat the condition so that they do not have to wear glasses. However if you have other eye problems you may still need to wear glasses for some activities.
Laser Surgery
Laser treatment can do away with the need to wear glasses or contact lenses. This form of treatment is becoming increasingly popular. The most common procedures are carried out using an excimer laser. A procedure called photorefractive keratectomy or PRK involves using a laser which removes a layer of tissue from the cornea causing the cornea to flatten so that light can focus on the correct part of the retina. Another method of laser treatment is known as LASIK – laser assisted in situ keratomileusis. This procedure is very common and involves cutting a flap across the top of the cornea. The laser then removes tissue from the cornea and the flap is dropped back into place over the cornea.
As with any surgery there are always some risks with the procedure. There is a risk of infection in the eye and the possibility of complications. Always talk through all the risks associated with the treatment with your eye specialist. They will explain exactly what the operation entails, the benefits and the risks.
You might also like...