What is Lucentis?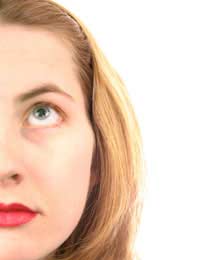 Lucentis is the trade name for ranibizumab, a monoclonal antibody fragment based on the larger molecule bevacizumab – which has the trade name Avastin. Both of these drugs are relatively new and represent a new class of therapeutic tools that block a molecule in the body that stimulates inflammation. Vascular endothelial growth factor A (VEGF-A) has many different physiological effects and is very useful because it stimulates the repair of tissues that have been damaged or injured. The trouble with VEGF-A is that it carries on working even when the circumstances mean that it does more harm than good.
In the eye, for example, retinal diseases that develop in older people cause the eye tissues to respond by becoming inflamed. This happens in diseases such as age related macular degeneration, retinal vein occlusion and the diabetic retinopathy – the eye disease that develops in some diabetics. As the layers of the retina become inflamed, local build up of fluid causes swelling, which disrupts the delicate photoreceptor cells that give us the ability to see. Sudden and serious vision loss is common, even when this fluid build up is just starting.
Anti-angiogenesis Research
The research efforts that led to the development of Lucentis and Avastin centred on looking at the molecular events that occur when tissue becomes inflamed, and at the processes that set off the growth of new blood vessels. Many tumours produce high levels of VEGF-A and this speeds up new blood vessel growth, giving the fledgling tumour an excellent blood supply so that its growth can go into overdrive.
Inflammation in the back of the eye often leads to new blood vessel growth –a process known medically as choroidal neovascularisation – which means new (neo) blood vessel growth (vascularisation) in the choroid (the network of blood vessels that nourish the photoreceptors in the retina. This happens because the tissues are short of oxygen and the response of the body is to try to get a new supply of blood there as quickly as possible. Unfortunately, these blood vessels grow very haphazardly, smashing through the retina and destroying vision.
Lucentis and Retinal Disease
While bevacizumab has been studied in many clinical trials of different cancers, eye research has concentrated on the smaller anti-VEGF molecule ranibizumab. Lucentis has been developed for injection directly into the eye, where it can work to damp down inflammation in the retina, without having too much effect in the rest of the body. VEGF-A is vital for tissue repair and blocking it generally causes a lot of unwanted side effects. This is more acceptable in cancer treatment, where the treatment might mean the difference between life and death, but is not acceptable for an eye disease.
Lucentis has now been approved for the treatment of age related macular degeneration and for the inflammation that follows retinal vein occlusion. Injections are given to people at the first sign that they are developing swelling in the retina, and these are repeated once a month to keep inflammation and also new blood vessel growth to a minimum.
Does Lucentis Work?
No treatment is a miracle cure and retinal disease causes damage that is irreversible. Once the nerve cells that connect the retina with the optic nerve have been lost, they can never be repaired or replaced. Studies in hundreds of people before Lucentis was approved, and results from probably thousands of people treated since show that the drug does slow down vision loss. Over a two year period, nine in every ten people with retinal diseases experienced an improvement or at least a stabilisation of their eyesight when treated with Lucentis. Four out of ten reported quite a substantial improvement in vision – they could read an extra three lines on the optician's chart.
Having the treatment every month can be done as in an outpatient clinic, and although its a bit uncomfortable, most people don't find it too bad. A local anaesthetic is used, and the injection only takes a few seconds. For people who respond well, Lucentis is a valuable treatment that can prevent them losing their sight and it gives them a much better quality of life.
You might also like...