How Do I Know an Eye Test is Correct?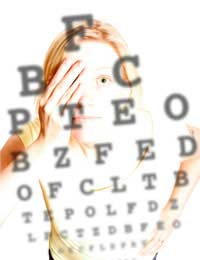 Q.
I am writing this general enquiry on behalf of my wife. In June of this year she had an eye-test at a High Street Optician. She was told that she was illegal for driving without glasses - something she anticipated.
She was given a prescription and paid approx. £150 for frame and lens. She was not satisfied and returned to the same opticians and received another test which was not compatible with the first. They replaced the lens.
Still not satisfied she had a further two independent tests. To us, as lay people, none of the prescriptions are compatible.
Could you please advise us whom we should next contact ?
(Mr Leonard BULLOCK, 16 September 2008)

A.
First of all I'm very sorry to learn of your difficulties getting an accurate test performed and the most suitable lens for your wife's needs.
Unfortunately a consumer report published last year found that many of the sight testing facilities in the UK are falling short when it comes to eye testing and many patients are inaccurately assessed and are often given the wrong prescription.
Currently there are no laws regulating eye-testing centres but the governing body for opticians does recommend that patients report any inaccurate tests to them so that they can perform an investigation and where possible re-trained the practitioner to a more acceptable level.Many of the opticians that were included in the report were found to have missed out performing important tests.
In my opinion, I would contact the person who performed the original test taking your second result with you. I would also ask to be re-tested by the most senior person in the company and let them know of your past difficulties and also of your intention of informing the General Optical Council of your concerns. Hopefully this will cause them to provide an extremely thorough eye test for your wife and give her a more accurate result.If you are still unhappy, make sure you write a letter of complaint to the manager of the company informing them that you are unhappy with the service they have provided.
It may be worthwhile contacting your local citizen's advice bureau who may give you some advice on how you can get your money back once you have proved that their original prescription was incorrect.
You do not say however exactly how much time had elapsed between tests which may be very important. If the tests were taken within a few weeks of each other then it is very unlikely that your wife's eyes will have changed much. If however, there are periods of longer than 6 months to a year between tests then it may be argued that it is possible that her eyes make have had enough time to change to the subsequent prescription.
I hope this advice helps and that soon all providers offering eye tests will be vigilantly monitored especially as both frames and lenses are becoming more expensive.
You might also like...
Basically I had been advised to go for an eye test again as I used to have to wear glasses constantly but never did, 10 years after I went to the optitions and they told me I needed glasses but didn't have to bother as the application of my job depended on good eye sight obviously my eyes are bad and I need glasses so I tried to book a new eye test with specsavers but I wasn't allowed because the NHS had paid for me one, how long will it be untill im allowed another test?
kirbie
- 7-Feb-13 @ 10:30 PM