Blepharoplasty, Eye Lid Surgery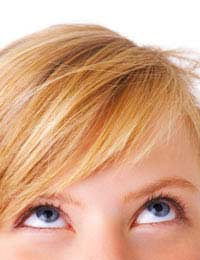 We often hear people talking about having their eyelids 'done' but what exactly does this mean?
For most it is the upper eyelids that need lifting or removing as the skin can lose its elasticity and droop down causing either an unacceptable cosmetic appearance or even obstruct the vision in some way.
The Different Types of Blepharoplasty
A blepharoplasty can mean either the upper lids above the eye are treated or the skin and superficial tissue below the eye; these are known as upper or lower blepharoplasty.
Some people may opt to have both upper and lower treated during the same procedure whilst others may not need both treating surgically and may be offered either one or the other.
The eye area then looks less wrinkled and the tissues are tighter. It is frequently done for a purely cosmetic reason, but can be performed on those whose vision has become affected and this treatment may be offered through the NHS.
Can Anyone have the Surgery?
Eyelid surgery isn't for everyone and though you may feel as though your eyelids could do with a lift, this does not necessarily mean that a surgeon will agree to the procedure.
Each person will be assessed on their own and will be treated individually; the decision to have surgery may also depend on your current medical health status and whether you are currently suitable to undergo any surgery that isn't absolutely necessary.If you are not happy with the advice given to you, you are more than entitled to seek a second opinion or a doctor who is more willing to perform this kind of surgery on you.
What Happens During the Surgery?
The surgery is carried out under general anaesthetic and doesn't take very long at all (about 45 minutes – 1 hour per eye) but will depend on whether you are having both the uppers and the lowers treated at the same time.
The surgeon will have examined and may have marked on the skin the planned incision prior to the surgery. Using a very fine blade and delicate instruments the excess skin and underlying tissues are removed. Any bleeding is cauterised and the two skin edges are closed using very fine sutures.
During the procedure your actual eye is protected using creams that help prevent dryness and your eyelashes will remain intact.
Recovering from the Operation
After the operation your eye area (and maybe even some of the upper face) will be tender and bruised. You will have pain relief available and this should be used if needed. It is likely that your eyes will be protected by bandages which will remain in place for the first few hours following surgery.
The sutures will be removed around 5–10 days after the surgery and the bruising should subside after a week or two. Normal activity can resume within 2-3 weeks and the final result will become apparent soon after.
Having surgery on your eyelids requires some careful consideration as it is a very delicate procedure which will not appeal to everyone.
The overall results are usually very good once the scars have healed and the bruising has subsided. Always make sure you are fully informed before giving consent to any surgical procedure.
You might also like...